July 4th Sale

Save 40% On Our Entire Stock – This Weekend Only!
Fireworks are flying, burgers are grilling, and sales are coming! This weekend only, you can get huge, revolutionary savings on all of our products – Preggie Pops, Queasy Drops, and Stork Pops. All of Three Lollies products are proudly made right here in the USA.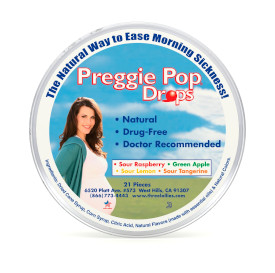 Preggie Pops are your one-stop shop to ease your worst morning sickness naturally. Our unique blend, vitamin B6, and tasty flavors will help ease your morning sickness fast. Drug-free and doctor-recommended, these delicious drops provide an effective way to soothe your upset stomach, alleviate dry mouth, and provide a quick energy boost when you need it most. A pregnancy must have or the perfect gift – for an upcoming baby shower or gender reveal) for your wife, sister, daughter, co-worker, neighbor, or anyone you know touched by pregnancy.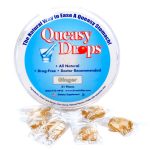 Queasy Drops are designed for your everyday nausea needs: motion sickness, upset stomach, chemo-induced nausea, post-operative nausea. You name it, Queasy Drop can probably help! They are completely natural, drug-free, and 100% safe for kids, adults, and pregnant moms. Each piece is individually wrapped to stay fresh wherever you go. With Organic and Sugar-Free varieties, Queasy Products are made to fit into your lifestyle.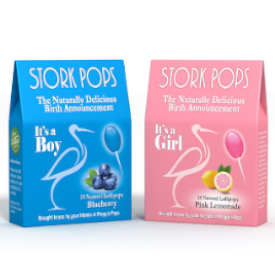 Stork Pops are the newest addition to the Three Lollies family. Share the news of your pregnancy in a fun and flavorful way with these brand new birth announcements! Stork Pops comes in cute packaging with each individual lollipop wrapped in "It's a Boy" or "It's a Girl". Stork Pops come in two great flavors: Blueberry for the 'It's a Boy" packaging and Pink Lemonade for the "It's a Girl" packaging. Both are delicious, all-natural, and perfect for your next party.
Use Code "fireworks" to save 40% off your entire purchase!