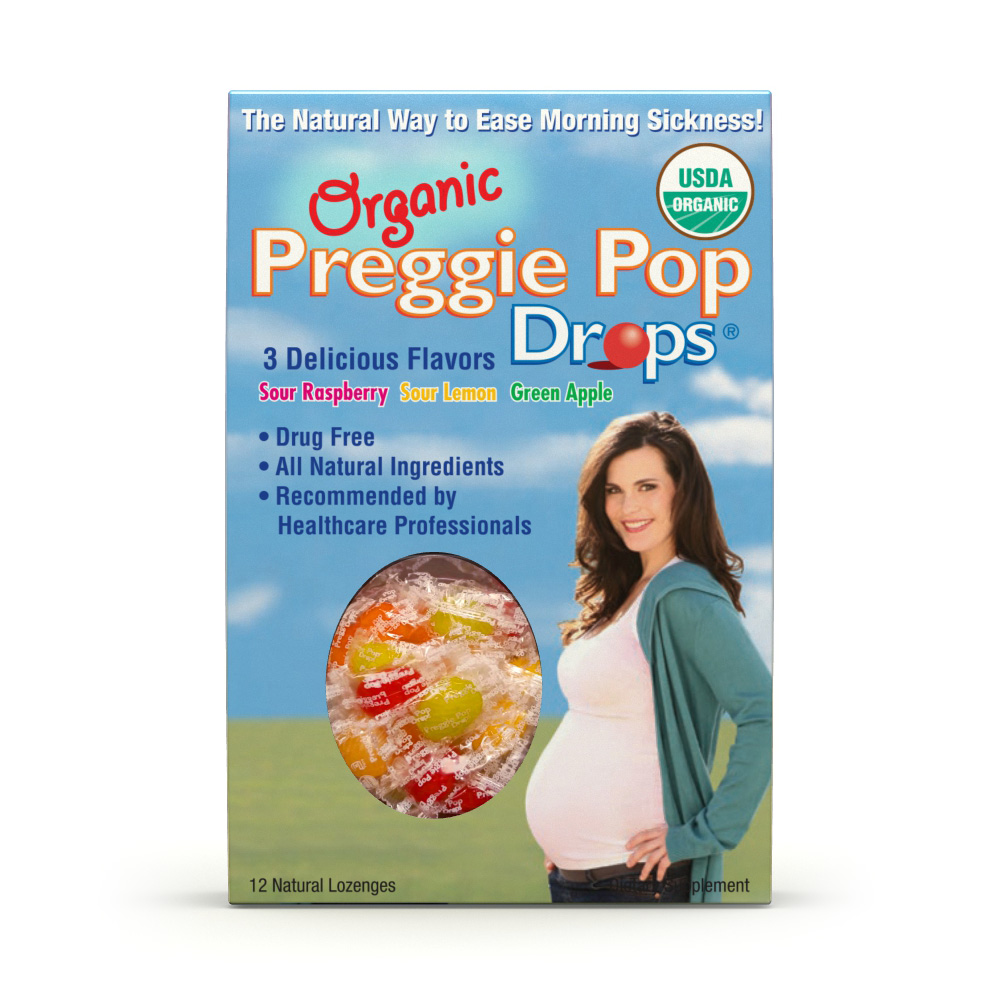 Organic Pop Drops are an Organic Option to Relieve Nausea
Organic
All Natural
Drug Free
Recommended by Healthcare Professionals
If you are suffering from nausea caused by morning sickness, but committed to organic products, our organic drops will be your go-to option for relief. Each of our packages contains 21 lozenges in three sour flavors. Our organic Preggie Pop Drops are developed by healthcare providers. Our natural blend and a unique delivery method will help to relieve your nausea symptoms. Keep these drops in your handy labor bag for anytime relief from nausea or dry mouth.
Product Details
Flavors:
Sour Raspberry – Sour Lemon – Green Apple
Ingredients:
Organic Cane Juice, Organic Brown Rice Syrup, Citric Acid, Natural Flavors and Natural Colors.
Package Contains:
21 Organic Lozenges
Directions:
For oral consumption only.  Allow to dissolve in mouth. Do not chew.
Manufactured in a facility that processes peanuts.
Preggie Pop Drops are a PreggiesTM Product.
Find Our Products
Shop Online
We are privileged to work with many great retailers and chains to get you the nausea easing power you need. Shop online or find a store today.
Shop Online
Shop Locally
In addition to our major chain stores, we are also in your favorite Mom & Pop locations. Check our
Store Finder
to shop by Zip Code to find stores near you.
Find a Local Store