Our Team
Preggie Pops were conceived and delivered by the Healthcare professionals of Three Lollies, LLC
The Three Lollies company managers are:
Susan Heller, MD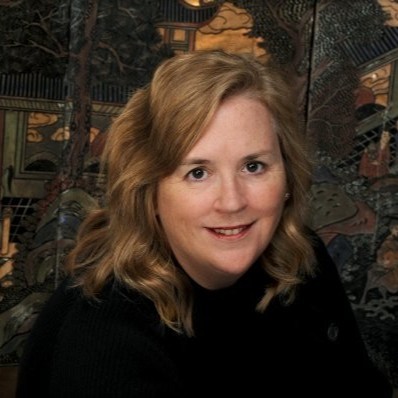 Dr. Heller is a Board Certified Internal Medicine Specialist with over 30 years in clinical practice.
Before joining Three Lollies, Inc, she was a Faculty Member in the Department of Medicine at the University of California, Irvine. She was delighted to have the opportunity to direct UCI's Executive Health Program which was dedicated to helping patients understand and improve their health through improvements in lifestyle.
Prior to that, she was the Medical Director for Southern California Edison where she provided care in a Primary Care Clinic and managed the Disability Management, Occupational Health and Wellness Programs.
She completed her Residency in Internal Medicine at Abbott Northwestern Hospital in Minneapolis after attending Medical School at the University of Iowa.
Besides her interest in wellness, she also enjoys cooking, traveling and cheering for the Hawkeyes.
---
Noni Martin, RN
From the tender age of 5 years, Noni found herself in the position of caring for her many younger siblings. This often demanded creativity and resourcefulness and whether this fits her personality or formed it, this experience led her to be quite inventive.
Noni has worked as a Registered Nurse for over 25 years and her focus has always been toward families, childbirth, and babies. A great believer in preventative care, Noni started working with adults, progressed to pediatrics and families, then high-risk infants, newborn nursery, and, finally, childbirth and pregnancy classes of every sort, always attempting to prevent a problem before it occurred.
Later, when she found it difficult to get a consistent and quality labor lollipop for her childbirth couples, she gave birth to the idea of Preggie Pops. Only natural flavors would do, and they had to be the flavors she and other childbirth educators had been recommending for years. This would prove to be a challenge while raising two teenagers, working, and keeping connected with her husband, now of 35 years. But, after a lot of R&D, and with a little help from her friends, she formed the Three Lollies, and her idea was born. Now Preggie Pops are soothing labor and combating morning sickness across the nation- and the product line has expanded. Noni says, "Lick 'em, You'll like 'em!".
Currently, Noni works as a nurse manager and is involved in Health Education, especially Prenatal Health, which she provides for both patients and healthcare providers. Noni is a Lamaze Educator of many years; perhaps you took her classes! She is always delighted to hear your feedback and believes that the passion to create a high-quality product and listening to our customers has been the real reason for our success.
---
Dr. Jim Pathman
Jim has a unique and caring background which adds to his abilities in managing the Three Lollies. Long before the conception of Preggie Pops, Jim identified his love of helping others feel better. As a very young adult he helped treat autistic and emotionally challenged children. His dedication and devotion to the care of others carried him through both Masters and Doctoral degrees in the field of Psychology. To his credit, Jim has always aimed at "helping people feel better". As a Psychologist for a large utilities company, Jim helped both individuals and large groups identify and resolve conflict issues — helping to improve the workplace environment. As the director of a Behavioral Science program in a Family Practice setting, Jim helps young healthcare providers become familiar with the psychological needs of their patients, and this means patients receive a higher level of care.
Currently, Jim's energy is focused on the research, development, and production of Preggie Pops, Queasy Pops and our growing line of products. His enthusiasm and devotion are unbeatable. Finally, Jim's most prized and coveted role is that of father and husband. He devotes countless hours and abundant energy to the caring development of his now 10-year-old daughter. As stated by his wife of 17-plus years, "Jim's dedication and devotion to all that he loves is the definition of his being". His daughter, on the other hand, describes him as "a Lollie of a Pop".