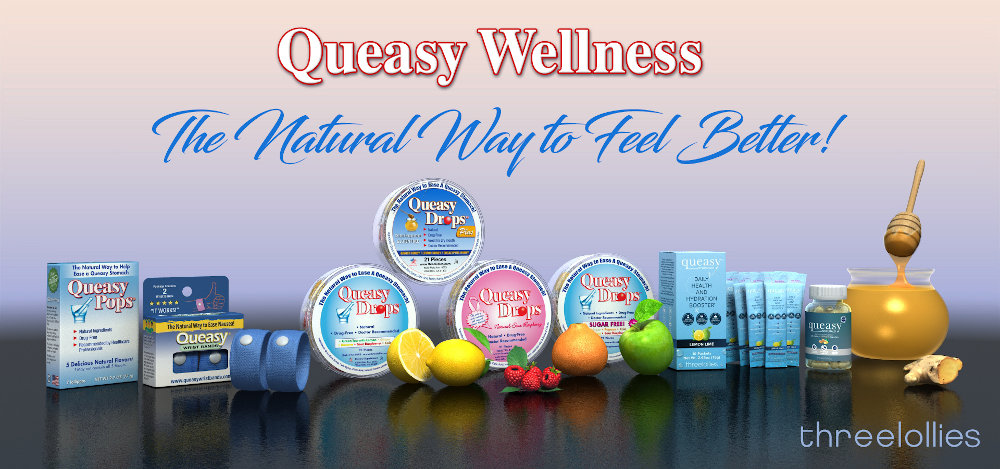 SAY GOODBYE TO NAUSEA WITH OUR LINE OF QUEASY PRODUCTS
Relieve nausea from motion sickness, morning sickness, general upset tummies, and medical treatment such as chemotherapy with our comprehensive line of Queasy Products.
The line is doctor developed, natural and drug free.  Our products include
Queasy Pops – great tasting lollipops
Queasy Drops – delicious lozenges
Queasy Bands – wearable bracelets that help reduce nausea using acupressure
All products are safe for kids, adults, and pregnant moms. Each piece is individually wrapped to stay fresh wherever you go.
Queasy Products are made to fit your lifestyle and also come in a sugar-free option.
---
Shop Online
We are privileged to work with many great retailers and chains to get you the nausea easing power you need. Shop online or find a store today.
Shop Locally
In addition to our major chain stores, we are also in your favorite Mom & Pop locations. Check our Store Finder to shop by Zip Code to find stores near you.