Queasy Bands for Nausea Control
Control Nausea Before It Starts
The Queasy Wristband is a clinically tested natural relief aid for nausea and vomiting that may accompany travel, chemotherapy, pregnancy, and other conditions where nausea is common. The Queasy Wristband is drug-free and has been proven to reduce feelings of nausea in a variety of scenarios where nausea and vomiting are common.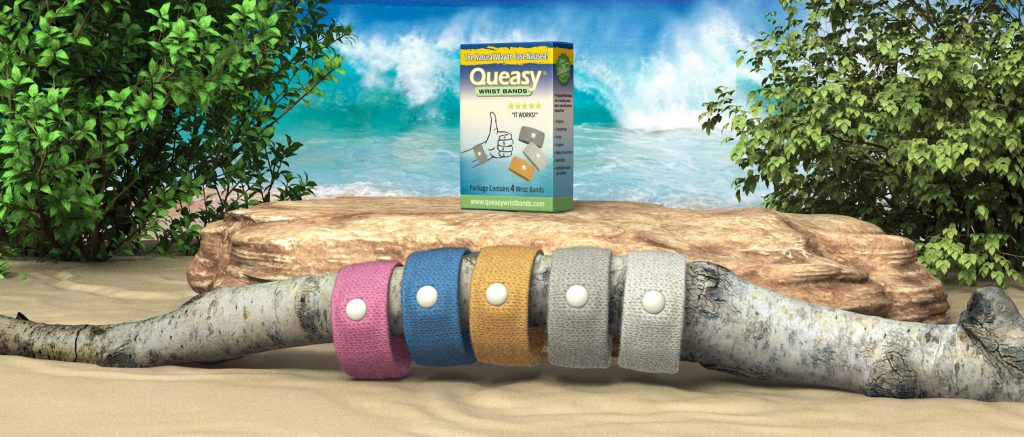 The Queasy Wristband is a drug-free and side effect-free way to combat nausea naturally. The Queasy Wristband is made of an elastic wristband that fits snuggly against your wrist. Within the knitted elastic band is a small stud that applies pressure to your Nei Kuan. The Nei Kuan is an acupressure point that is connected to feelings of nausea. When pressure is applied to this acupressure point, feelings of nausea should subside.
The science behind Queasy Wristbands is highly supported in a variety of leading medical journals and has yielded positive results in clinical trials. Queasy wristbands have been found to be a great natural alternative to harsh drugs when it comes to reducing feelings of nausea.
The Queasy Wristband is intended to reduce feelings of nausea and possible vomiting. Follow all the stated directions for best results. The Queasy Wristband is intended to reduce the symptoms of nausea, not to act as a cure. Results may vary in each individual user. The user's characteristics, environment, and severity of symptoms can affect the results of the Queasy Wristband. If your nausea persists or gets worse while using The Queasy Wristband, consult a medical professional.
The Queasy Wristband should be cleaned regularly with warm water and detergent. Keep out of reach of children as the Queasy Wristband may be a choking hazard if disassembled.
Helps Against​
Pregnancy
Chemotherapy
Vertigo
Hangovers
Motion/Travel sickness
Medications
Anything that makes you nauseous!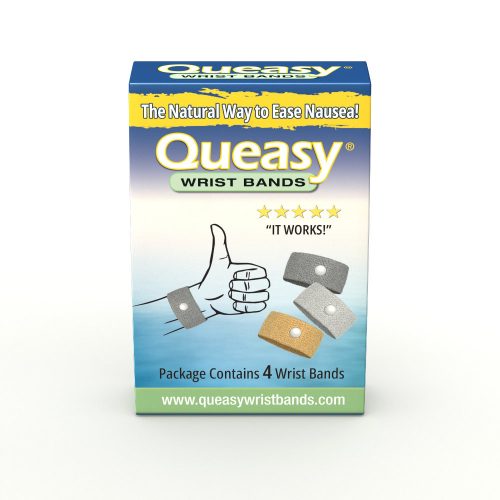 Queasy Bands Are
Drug-free
No side effects
Natural relief from nausea
Clinically proven
Latex Free
Easy to use
Washable
Reusable
Shop Online
We are privileged to work with many great retailers and chains to get you the nausea easing power you need. Shop online or find a store today.
Shop Locally
In addition to our major chain stores, we are also in your favorite Mom & Pop locations. Check our Store Finder to shop by Zip Code to find stores near you.
Discover More Three Lollies Products