June 28th, 2023 | Lifestyle, New Mothers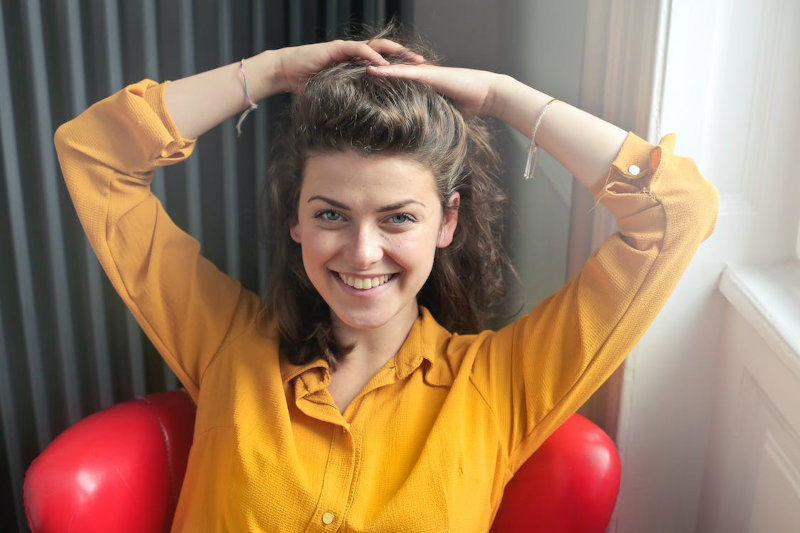 Celebrate Your Independent Self
Being a mom is a full-time job. There is always an endless list of chores that need to be done. On top of that, sleep deprivation, hormonal fluctuations, and challenges of breastfeeding leave mothers drained and exhausted.
Motherhood can be a beautiful time in a woman's life, but it comes with its fair share of challenges. Now that Independence Day is just around the corner, it's important to claim your freedom and do things that make you happy – and don't worry, it's not selfish at all! To keep yourself healthy and fit, you must carve out time to practice self-care. But how can you do that? Here are 5 self-care tips for moms that enable you to find time for yourself and cope with overwhelming exhaustion, tiredness, and fatigue.
Wake up early in the morning
This may sound cliché but waking up early in the morning gives you time to relax and ground yourself. Unsurprisingly, it comes as a first in our self-care tips for moms!
Even waking up 40 minutes earlier than usual allows for some well-deserved mom me-time without feeling overwhelmed. You can sip your coffee in peace, enjoy your breakfast, pray, take a shower, and even journal. To establish your routine, try to go to sleep early every night, too.
Just a few minutes of self-care in the morning can greatly impact your health and wellness.
For moms who suffer from morning sickness and find it hard to consume breakfast, try our Preggie and Queasy products to combat the condition effectively. They are prepared from natural ingredients and help in battling nausea.
Move your body
The best way to take care of yourself is to maintain your physical health. This means that you should squeeze in some minutes in your daily routine to move your body. You can walk, go to a gym, or practice yoga at home for the purpose. Do whatever suits you!
Finding time to exercise can be challenging, however, it's a crucial part of forming healthy habits for moms. The good news is that even 20–30 minutes of daily workouts can tone your body and help you cope with fatigue and exhaustion.
If you have a toddler, you can opt for dance workouts or aerobics to create a fun exercise routine.
Adjust your sleep schedule
We cannot stress this enough!
Moms, you need to focus on your sleep schedule, as it is vital for your mental and physical well-being. Moreover, having a consistent sleep schedule provides you with adequate energy to deal with the next day's challenges. When you take care of yourself better, you can also tend to your kids better.
Here are some self-care tips for moms that can help you to fix your sleep schedule:
Sleep when the baby sleeps. Yes, you heard that right! Stop having unrealistic expectations of yourself… the house chores can wait. You need to rest when the baby is resting.
Create a relaxing sleep environment.
Unplug from digital devices before going to bed.
Intentionally schedule your 'me time'
A lot of parents have this misconception that taking out time for themselves to practice self-care makes them self-centered or selfish. It is simply not true! You can never pour from an empty cup. And that's why you must intentionally schedule your mom me-time.
It can be done by:
Making chores a family affair. Communicate with your partner and divide the chores so none of you gets overwhelmed by the end of the day.
Opting for time-saving meal options. This is honestly a game-changer!
Learning to say 'no' more often.
Don't be afraid to ask for help
Moms must realize that self-care is not a luxury but a necessity. Carving out time to take care of yourself or practice your favorite hobbies doesn't make you a bad parent. Instead, it grounds you and protects you from developing chronic fatigue. Don't overburden yourself, and don't be afraid to ask for help. With some assistance, you'll be taking care of yourself as a mom.
We hope that these self-care tips for moms will help you find time for yourself, where you can fully be at ease. For more parenting and wellness tips, head over to the website to read more blogs. Finally, make sure to check out our all-natural products at our store!