June 15th, 2020 | Blog, Pregnancy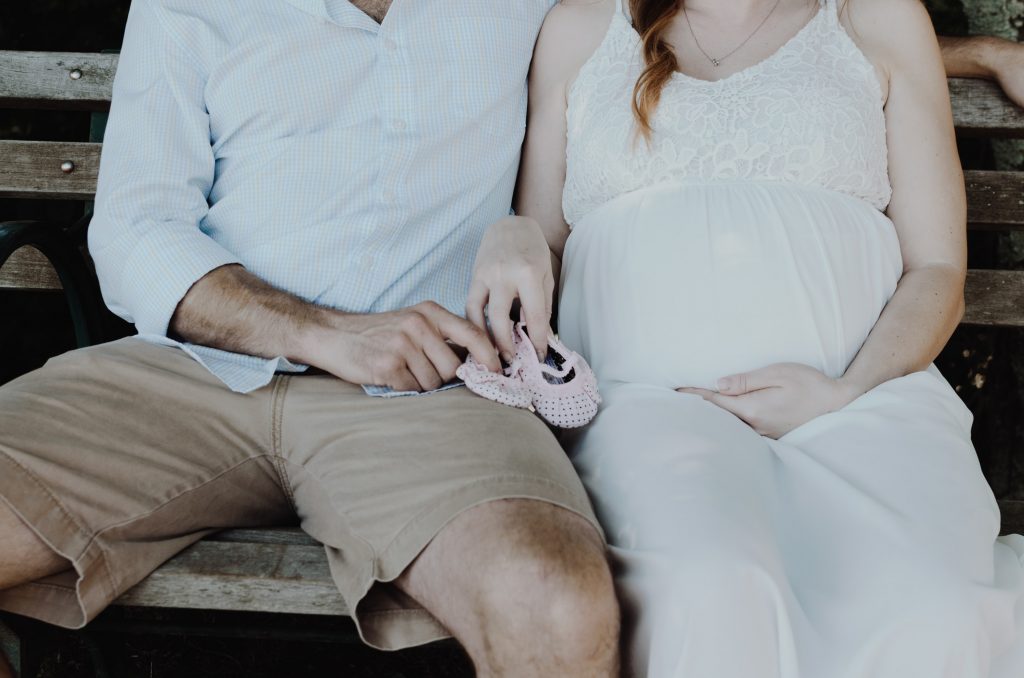 Now that you are pregnant, what now?
Whether your pregnancy has been long-awaited, planned, or is a total surprise, there are few important and fun things to do once you see two lines on that stick! Because now that you're pregnant, it's not just about you anymore.
As a labor and delivery nurse, and the face behind Mommy Labor Nurse, I've talked to lots of newly pregnant mamas about what to expect and do once they find out they're pregnant. Today I'm going to share some of my top tips with you.
I always like to remind pregnant mamas that they are not ill or sick. For the most part, you can go on living your life just like you did before you were pregnant, just with a few tweaks and safety precautions in mind.
We're going to cover lifestyle changes for baby's safety, healthy habits you can begin right away, and the fun stuff, too! Let's make sure you know everything you need to do now that you've got a positive pregnancy test.
1. Start taking prenatal vitamins
If you aren't already, start taking a prenatal vitamin ASAP. Many women who were actively trying to get pregnant are already taking a prenatal vitamin, but if this was more of a surprise baby, start taking those prenatals as soon as you find out.
Prenatal vitamins pick up the slack on key nutrients that may be missing from your diet and nutrients you need more of now that you're pregnant. In particular, folic acid is important because it helps prevent neural tube defects. Iron is also essential because it helps your body make blood which supports placenta development and growing your baby.
2. Download all the fun apps and join pregnancy communities
There are so many great apps and virtual communities out there to help you track your pregnancy,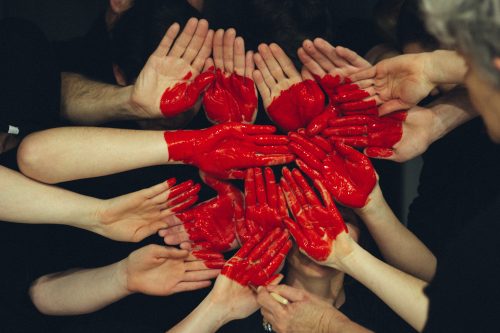 learn about pregnancy, stay healthy during pregnancy, and connect with other pregnant mamas due around the same time as you. Some of my favorite apps are Baby Center, Ovia, Pregnancy+, and Glow Nurture.
So head on over to your app store and browse the pregnancy apps, hit up Instagram hashtags related to pregnancy, and get your google on for some of the best pregnancy websites and forums.
3. Cut out alcohol and tobacco products
These are probably the two most important lifestyle changes you need to make as soon as you find out you're pregnant. If you're a smoker, begin your journey of quitting right away. Don't be shy about asking for help to tackle this. Your prenatal provider can point you towards resources to help.
Alcohol should also be completely avoided during pregnancy. The fact of the matter is…there is no known safe amount of alcohol during any stage of pregnancy. Any type of alcohol (beer, wine, liquor) is equally harmful and potentially dangerous. There's NO conclusive research out there that drinking any amount or type of alcohol during pregnancy is safe.
One thing to note, if you have been drinking regularly and found out you were pregnant a little later in the game, please don't panic. This happens all the time, and while there can be ill effects of heavy alcohol consumption in the first trimester, the only control you have at this point is to stop NOW.
4. Calculate your due date
First, you'll want to try to figure out the date of your last period. This will help you do the math necessary to calculate your due date!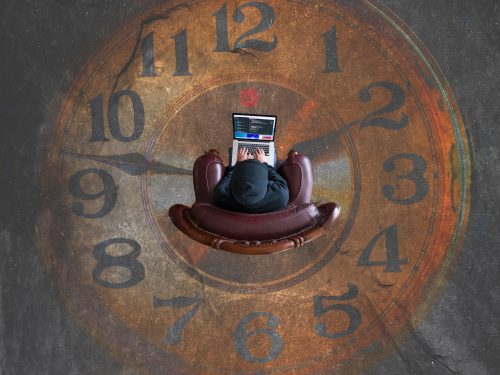 When you call to make your first prenatal appointment, they're definitely going to ask you the date of your last period, so it's good to have it handy.
If you're not sure when your last period was, don't sweat it! Your provider can order a dating ultrasound at your first prenatal appointment to help figure it out. With today's technology, they're pretty dang accurate too!
5. Tell your partner or close loved ones
Sharing the news of your positive pregnancy test with your partner is a very special and exciting moment! Deciding to share with other loved ones or family members is a personal decision, but there are lots of fun ways to share the news when you're ready.
6. Schedule your prenatal appointment
Once you have a positive pregnancy test, you can call your provider to schedule your first appointment. If you haven't already, I highly recommend learning about hospitals and birthing centers in your area. By learning about places to deliver, you can be sure to pick a provider or women's health practice that is associated with your preferred hospital.
You can also decide if you'd like to deliver with an OBGYN or a Midwife. You can read more about what a midwife is and midwifery care over on my blog to see if that might be a good fit for you!
7. Make a couple of dietary changes
I think there tends to be a lot of focus on everything you CAN'T eat once you find out you're pregnant.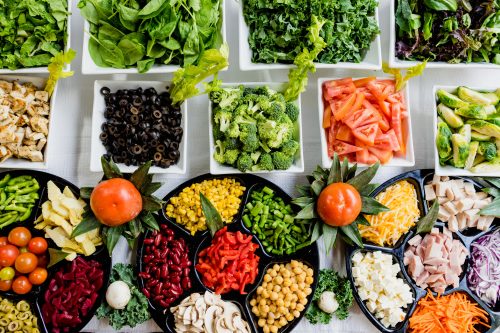 And while it's true there are some things you need to avoid, it's not as extensive as many make it out to be. Here's what I advise:
Don't eat raw or undercooked meat

Don't eat raw or undercooked fish (bye, bye sushi)

Don't eat deli meat (your provider may say this is okay if you microwave it first)

Skip any

unpasteurized

dairy products (this is mostly just imported cheese and raw milk products)

Limit your caffeine intake, research suggests consuming up to 200mg (or 1-2 cups of coffee per day) doesn't pose a risk to your baby
But, remember, while I am a labor and delivery nurse, I'm not YOUR nurse or provider, so please check in with your practice for the best guidelines pertaining to you and your pregnancy.
8. Avoid activities that could cause trauma to your abdomen
In addition to avoiding certain foods, you'll also want to avoid high-risk activities. If you aren't sure about a specific activity, consider if it could cause trauma to your abdomen…if the answer is yes, you should probably avoid it.
Some common examples of activities to avoid are: horseback riding, skiing, jumping on a trampoline, roller coasters or other thrill rides, mountain biking…I think you get the idea.
You should also avoid saunas and hot tubs. It's not safe to let your body temperature rise during pregnancy and can pose serious risks to your growing baby.
9. Continue with your exercise routine (or start one!)
Staying active during pregnancy is one of the best things you can do to keep yourself comfortable, help your body prepare for birth, have a healthy weight gain for your body, and manage your pregnancy symptoms.
If you were already active or regularly exercising before getting pregnant, there's no need to stop! It's usually completely fine to continue with your regular workouts. If you weren't already active, now is a great time to get motivated. Daily walks, yoga, and swimming are all excellent, low-impact options.
Congratulations!
Your positive pregnancy test is a big deal…your life is about to change immensely! I can't wait to see what the next nine months (and beyond!) have in store for you. I wish you the best of luck and hope to continue to be a part of your pregnancy journey.
Be sure to head on over to Instagram and join all the other pregnant and new mamas in the @mommy.labornurse community. Can't wait to see you there!
Bio: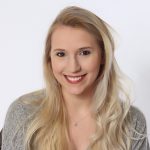 Liesel Teen is a labor and delivery nurse (L&D RN), mama, the face behind the popular pregnancy Instagram page @mommy.labornurse and creator of the online childbirth class, Birth It Up. Birth is something she's been passionate about for as long as she can remember, and she loves sharing her nursing knowledge to help mamas-to-be learn more about pregnancy and birth. She lives in North Carolina and is expecting her second baby in August 2020.