October 18th, 2023 | New Mothers, Pregnancy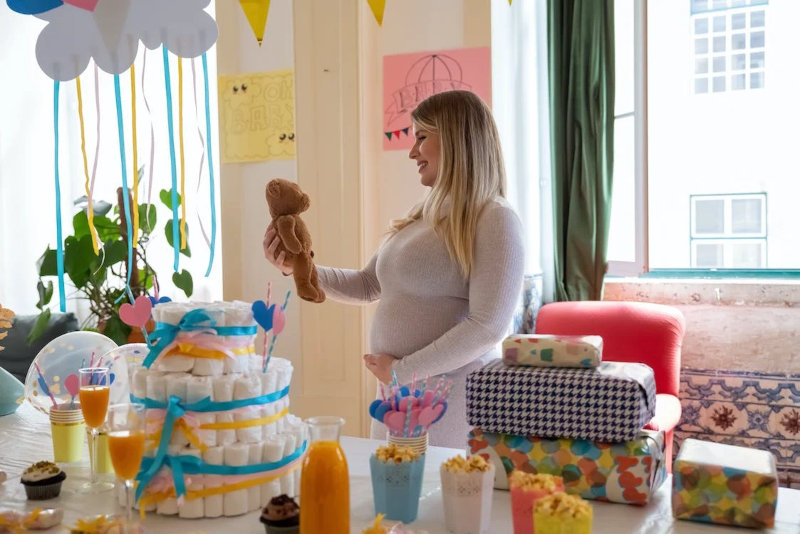 Find the perfect Baby Shower Gift
Celebrating new life is an act of spreading love, support, and kindness all around. It is a happy occasion for the family, and everyone involved too. Besides, it is always a pleasure to see expectant parents! They are always over-the-moon happy, filling your heart with joy as well!
However, this happy occasion comes with an underlined question every single time – what about baby shower gifts? What would be the most convenient choice? Being a tricky subject, we are here to help you get the best gift the mom will deeply appreciate. Even if a baby shower registry is involved, these suggestions can make you go off-list in a heartbeat!
Nipple care and breastfeeding products
Breastfeeding is a process that should go smoothly and gently. Nowadays, many items can smooth things out, making this one of the best baby shower ideas. Gifting the right product, such as nipple butter or cream, will make the process seamless for the expectant mother.
Nursing pillow
The generously U-shaped nursing pillow will give both the mom and the baby the comfort they need during those late-night nursing sessions. Remember, some of the best April shower and baby shower gifts come in the form of soft support.
Portable changing mat
April's showers are just around the corner, and if you have a close friend/family who is a mom-to-be, this is one of the most convenient presents you can give them! A portable changing mat will ease their motherhood journey and help them whenever they are on the go with their little ones.
A smart soother
If you haven't heard of this one before, it is a genius device! It produces white noise that is excellent to have around, especially in the first months. Talk about next-level baby shower gifts! The smart soothers come with plenty of other features, including a sleep trainer, a nightlight, and even a breathing coach!
Preggie pops
Sometimes, all those expectant mothers have a hard time keeping things down. Things such as morning sickness or simple nausea during the day can deter them from their daily activities. Giving them some preggie pops and drops is a great baby shower gift that can be combined with other items! Any mom-to-be will appreciate them deeply.
Diapers
Let's face it, diapers are always welcome to any parent! They are considered one of the best baby shower gift ideas when it comes to convenience. Besides, they are essential, and parents tend to try a few different brands before settling with the one their newborn agrees with the most.
Onesies
Another incredible item to add to the baby shower ideas! Onesies are the cutest, most wonderful gift you can give. They come in various sizes and have the cutest little patterns on them! Also, you can find both winter and summer onesies, making your task of buying a gift incredibly easy!
Now, looking through some of these baby shower ideas, you are bound to get inspired! Go over our list once again, and then take your perfect pick. If you cannot decide on just one, combine two or more, and voilà!
Love this subject? Feel free to keep on reading through our blog or purchase some of our products!