May 10th, 2023 | New Mothers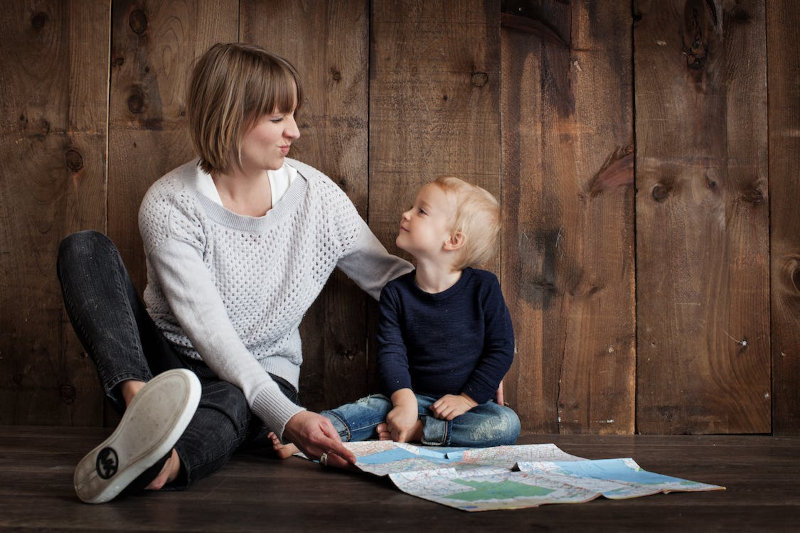 The Ultimate Guide to Mother's Day
A mother is everything – she is the staple of the home, the wonderful support for everything, and a vessel through which you receive an unlimited amount of love. Motherhood is challenging and even more rewarding. If you're healthy, successful, or just plain happy, your mom likely played a vital role in your development! Since Mother's Day is just around the corner, we want to show you how to express gratitude towards the most important woman in your life creatively and uniquely. But before you start reading, go and give your mom a big smooch and a strong embrace – she deserves it!
What makes a mom special?
Every mom is different and beautiful in her own authentic way. While there's a list of different qualities that separates your mom from the rest, some of these are known to be the pillars of motherhood.
Her being your role model – Mothers are strong parents who always give their best to help you grow into a good person.
Showering you with love – and affection too! Any mother knows that showing affection leads to healthy development. As much as she gives it to you, make sure to give it back!
Patience, lots and lots of it – a mother is patient, especially while you are going through your development years (teenagers ring a bell?). She cares for your emotions and does everything to support healthy overall well-being.
Her being your best friend – among other things, there is nothing that you can't share with your mom. And that is adorable! The goal of every mother is to be the parent, the caregiver, and the friend!
How to make your mom feel special?
Mother's Day is celebrated all over the world! It is the day we stop and say thanks to our biggest supporters from day one! If you want to make your mother feel special, here are some suggestions to help you!
Mother's Day flowers – getting flowers for someone is always a lovely gesture, but when they are for your mother, it's got that extra bit of appreciation in it! This is one of the most popular gifts for a mom you can find, and getting her the flowers you know she loves will only show your deepest gratitude for her!
Plan an activity with your mom – make Mother's Day a special time by taking her out anywhere she wants! Take her to her favorite restaurant, see a movie together, or treat her to a spa day where she can get the pampering she greatly deserves! All you need to do is be there to show you support her interests, too – just as she has done the same for you over your entire life.
Send her on a getaway – Motherhood is a full-time job, the 24/7 type, so giving her a day off to relax and unwind is the perfect mom gift idea! Book an idyllic hotel getaway for her, including amenities that will make her feel like the queen she is! She will be eternally grateful!
Give her a personalized gift basket – sometimes, the best way to thank the person who made you who you are today is to give them a box full of stuff they love! Think about what would make her happy – is it a gift bag full of her favorite healthy snacks, maybe some cosmetics, and health supplements? We can help you here! The Queasy Band is the perfect addition to any gift basket, and your mom can accessorize it too!
Mother's Day is a special time for any mother, however, her love and efforts must be recognized regularly – not just on this day. So whenever you feel the need to say thanks for everything she does for you – just say it! You cannot imagine how much it will mean to her!
Take a peek at the rest of our blogs, and make sure to check out our store for natural products that will make you feel much better!