July 5th, 2023 | New Mothers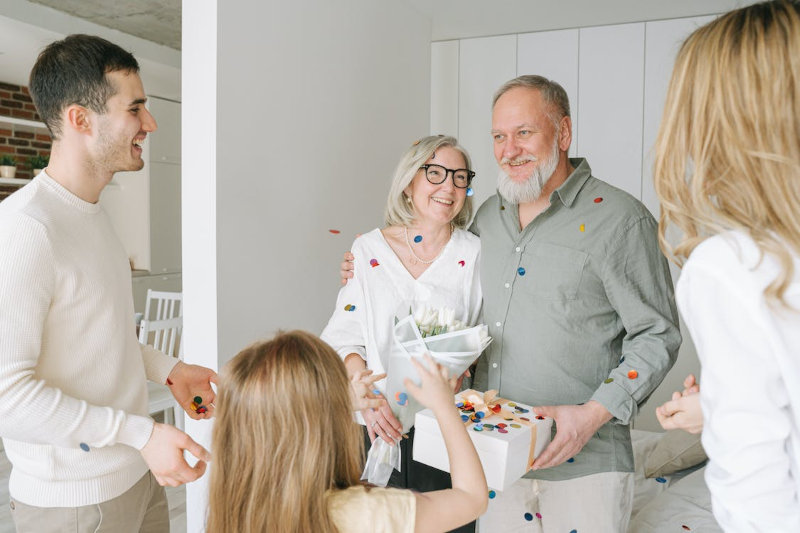 Handling Mother-in-Law
Having a newborn baby normally brings utmost joy and happiness, but also a little chaos and stress. Naturally, your precious little angel's most anticipated arrival is accompanied by a flock of visitors. Your friends and family members may want to join in your happiness and see the baby out of sheer love and affection.
Having guests is nice, but visitors after birth can be overwhelming and exhausting for some parents. Establishing boundaries with your relatives is important, so you don't get drained during the process. Both you and the baby need adequate time for rest and recovery. In essence, the postpartum period is also associated with a lot of hormonal and physical changes. Here are some tips that can help you handle visitors after delivery.
Communicate clear boundaries before birth
It is integral to communicate boundaries with your friends and family members before the baby arrives. You can send them a text, an email, or even inform them via phone call.
Establishing clear boundaries from the start protects you from getting overwhelmed. Some of these include;
Visitors must be vaccinated before visiting the baby.
Visitors are asked to refrain from using strongly scented perfumes before the visit.
Visitors are expected to check first before dropping by and stay for a reasonable time.
Friends and family may not post pictures / updates about your new family on social media without your permission.
Although setting up ground rules can seem challenging, communicating and planning ahead can ease the process and avoid additional stress. And don't let anyone guilt trip you!
It is your right to set clear boundaries, and all visitors after birth are expected to respect those conditions. This whole process is essential for your well-being and recovery.
Have realistic expectations for yourself
Seriously! Please have realistic expectations for yourself during postpartum. You just had a major change in your body and life. Stop expecting yourself to 'entertain' everyone. And please, resist the urge to clean every corner of your house yourself! Ask for help, and don't tire yourself in the process of hosting family and friends after birth. You are doing fine, just the way you are. Don't over-commit yourself, and respect your body's need to rest. Finally, prioritize your rest and hygiene because that is what is best for baby.
Don't hesitate to ask for help
Your postpartum visitors can also provide some assistance!
Never hesitate to ask for help from friends and family members – you don't have to do it all alone. You can ask your parents or in-laws to help you care for the baby. This will prevent you from developing chronic fatigue. Ask and accept help without any hesitation. If you can, please hire a nanny or house help as you recover from your delivery.
Remember that you always have the option to say 'no'
While some new parents may love to have guests over, others may find it exhausting and tiring. It is okay to feel this way. Don't judge your emotions, and don't feel guilty for establishing your boundaries. If the visitors after birth are becoming tiring for you, remember that you always have the choice to say 'no'.
Set visiting hours
When it comes to managing visitors after birth, many parents seem to overlook the timing. Set visiting hours before the baby arrives, and communicate them clearly with friends and relatives. This gives you time to unwind and relax. Plus, you don't overburden yourself with hosting. You can also ask the guests to visit in small groups to avoid overwhelming you and your precious baby.
Establishing boundaries can be tough, but they effectively help in coping with extended family visits after the baby arrives. Parents need adequate time for rest and recovery; therefore, visitors after birth shouldn't be a priority, even if it sometimes feels like it.
For more tips on wellness and parenting, head over to the website. Additionally, check out our Queasy line for treating some postpartum side effects.