July 8th, 2023 | Cancer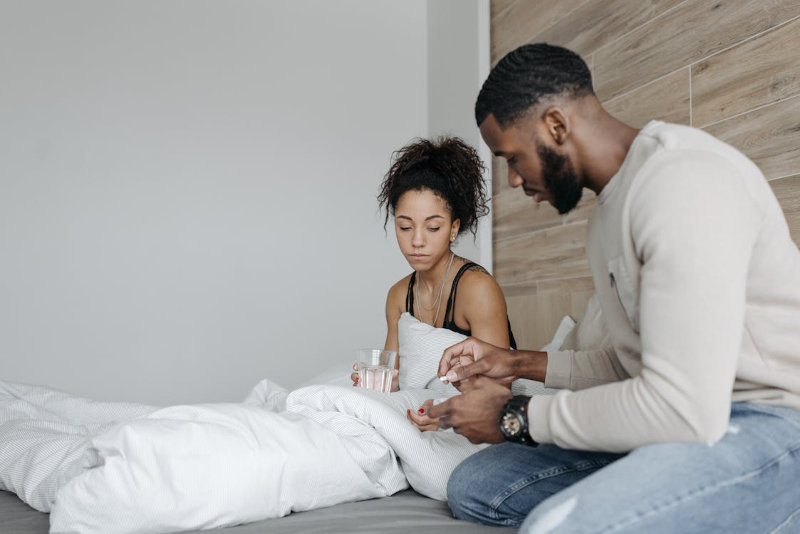 Helping Those You Love the Most
Seeing a family member or friend diagnosed with a serious illness is one of the most gut-wrenching feelings in the world. The adversity takes a toll on you physically and psychologically. While this period may be tough for both of you, the key to dealing with a traumatic situation is communicating your feelings and opting for healthy coping mechanisms.
A terminal illness can change the relationship between the sick person and the family members. It is important that you try your best to help the loved one cope with the difficult situation. The process is not always easy, but it is absolutely necessary.
This blog post deals with practical pieces of advice that will help with coping with the illness of a loved one.
Communicate, connect, and support
The person who has been diagnosed with the illness needs an ample amount of time to process the news. As a caretaker, you must be willing to support them throughout the process. Don't rush. Instead, sit down with them, listen attentively, and try to connect with your loved one on a deeper level. This is the time when the ill person needs unconditional love and support, and your presence will surely help them with coping with illness.
You can also seek support through counseling sessions or take help from social resources to help you navigate through this traumatic experience.
Hearing about the illness of a family member isn't an easy situation. Additionally, supporting a sick family member is no easy feat either. However, how we handle ourselves during this time can create a big difference. Try to be there for your loved one. Process your emotions so you can be present for your closest ones.
Try to keep yourself healthy
If you have been diagnosed with a terminal illness, let people love and support you instead of isolating yourself. Remember that coping with illness shouldn't be done alone – you may protest at first, but you need all the help you can get. Try to keep yourself healthy by taking care of your nutrition. Moreover, follow your physician's recommendations. If you are able, participate in activities that make you happy.
For people who are coping with the illness of a loved one, it is important to understand that your mental and physical well-being deserves care too. Exercise, eat good foods, and meditate to relax.
Journal and meditate
Being diagnosed with a serious illness can take a toll on mental health. Journal and meditate regularly to calm yourself. Writing about the difficult parts of your diagnosis and treatment can help you to understand your feelings and navigate the situation more effectively. On the other hand, if someone close to you has been diagnosed recently, ensure you're there for them emotionally. Even the smallest act of kindness and support can make a drastic change.
Don't shy away from asking questions
Are you noticing symptoms of medications? Inform your doctor immediately.
Didn't you understand something about your family member's treatment? Don't hesitate to ask again.
Having difficulty managing care for a loved one? Don't shy away from asking for help.
Your utmost priority should be the health and well-being of your loved one and yourself. Additionally, emotional support for ill family members is ongoing, since receiving a serious diagnosis is one of the most frightening things a person can experience.
Ask as many questions as you need to understand the diagnosis, treatment and prognosis better. Knowing the process will also help you deal with the situation more effectively.
As a family, it can be very hard to deal with the serious illness of a loved one. However, you can overcome difficult situations by being there for each other. We hope that the above suggestions will prove to be helpful for you when you are coping with the illness of a loved one. Sending much love your way!
You can look at our Queasy line of products to see if there is something that could help with your loved one's nausea or dry mouth.