July 15th, 2023 | Diet, Pregnancy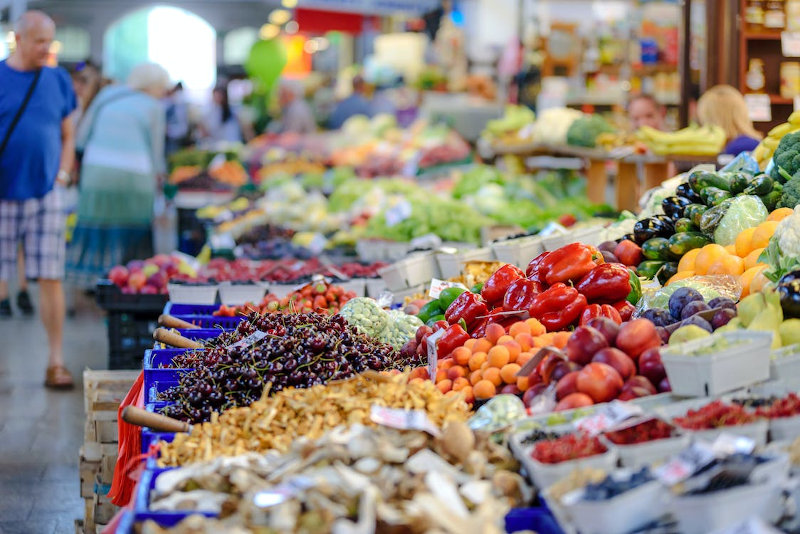 Getting the Best Nutrition When You Are Eating for Two
Pregnancy foods – going organic
Good nutrition has always been important for people of all ages. It doesn't matter if you are young or old – maintaining optimal health through a proper dietary plan is an approach that is essential and becoming more popular by the minute.
That being said, good nutrition is a health prerequisite during pregnancy too. Nowadays, many women who are expecting, turn to organic foods mostly due to the abundance of health benefits. A nutritious pregnancy diet is everything, so today, we will talk about the best foods to eat while pregnant – all organic!
Organic food – what does it represent?
Once you visit your local store or the supermarket, you can immediately notice many agricultural products labeled as organic. It means that these products have been grown on farms without the use of the following:
GMO
Fertilizers based on sewage sludge or petroleum
Synthetic pesticides
Herbicides
What does this mean?
The crops are growing with the help of manure and compost, both natural fertilizers. Creating healthy soil and naturally performing pest control. Any animal products labeled "organic" means they have not received any growth hormones – they have been given organic feed, and enough outdoor space. Also, this farming method represents food production that is environmentally and wildlife-friendly.
Health benefits of organic foods
Women who include organic food in their pregnancy diet (and anyone, really) live a generally healthier lifestyle. Consuming more fresh produce and being physically active add up to overall well-being. If you want to know the benefits of eating organic, here are some of the most popular ones:
Consuming foods that have no preservatives added
There is a higher level of antioxidants in organic foods
Lower levels of pesticides
Higher phenolic rate
Many micronutrients and omega-3 fatty acids
Other health benefits include:
Lowered chance of developing allergies
Lesser chances of any antibiotic resistance
Helps you fight overweight and obesity
Reduced risk of cognitive-developmental conditions in children
Why should you consume more organic pregnancy foods?
Because it will lead to an incredibly healthy pregnancy and is a better choice for your baby and yourself too! If you are unsure where to begin your organic food journey, think fresh produce! Here's a small list of the best foods to eat while pregnant:
Cucumbers
Spinach
Green beans
Celery
Nectarines
Peaches
Tomatoes
Cherry tomatoes
Apples
Potatoes
Grapes
Strawberries
Hot peppers
Sweet bell peppers
When you go to the store, look for deals on organic foods. Both local grocery stores and supermarkets have them! Buy extra on sale and freeze some for later! Try to skip the pre-cut and pre-wash organic items where the work is done for you – in these situations, the organic food is even more expensive. Do the cutting and washing!
Oh, and add some supplements too – this is where we come in handy! Our line of Organic Preggie Drops makes all the difference. Focusing on organic can be a challenge in itself, so if you need any help to start up your journey, turn to our Preggie Drops and enjoy the benefits without any hassle!
We hope you loved our suggestions for the best foods to eat while pregnant, and don't forget to take a look at them on our site – make your order today!