October 14th, 2023 | Pregnancy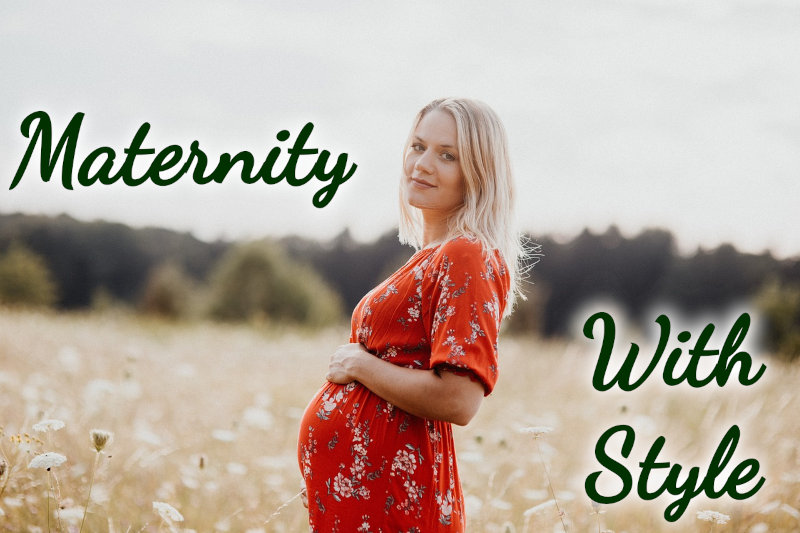 Maternity Fashion and Comfort: Tips for Stylish and Comfortable Clothing
Being pregnant is an exciting journey filled with physical and emotional changes. As your baby bump grows, your jeans get tighter, and that t-shirt you adore suddenly becomes a crop top. Ultimately, your maternity style consists of yoga pants and wide t-shirts that might not be in trend. But fear not! Maternity clothing has come a long way, offering a wide range of options that allow you to look fabulous while feeling cozy. Let's explore some tips to help you easily navigate the world of mom clothing.
Embrace Stretchy Fabrics
One key element of comfortable maternity fashion is choosing clothes made from stretchy fabrics. These fabrics, often blended with natural fibers like cotton, provide flexibility and adaptability to accommodate your growing belly. They allow you to move freely without feeling restricted, making your day-to-day activities a breeze.
Invest in Maternity Essentials
Creating your own maternity style doesn't have to be overwhelming. Start by investing in a few key pieces that can be mixed and matched to create multiple outfits. A good pair of mom jeans is a must-have! Look for styles with elastic panels or under-belly cuts for added comfort – pair them with versatile tops and dresses that flatter your bump and provide room to grow.
Opt for Adjustable Waistbands
As your pregnancy progresses, your body shape will change – a lot. To ensure lasting comfort, opt for pregnancy clothing with adjustable waistbands. Maternity bottoms featuring elastic waistbands or drawstrings allow you to customize the fit according to your needs. This feature ensures that your clothing can adapt to your changing body throughout your pregnancy.
Layering for Temperature Control
Pregnancy often comes with fluctuating body temperatures. Enter layering – your secret weapon to your chaotic temperature swings. Start with a lightweight base layer, such as a comfortable camisole or a stretchy tee. Add a cardigan or a cozy sweater that can be easily removed if you feel too warm. This way, you can adjust your maternity clothing to match your comfort level throughout the day.
Prioritize Breathable Fabrics
When it comes to maternity clothing, opt for breathable fabrics to keep you cool and comfortable. Natural materials like cotton, linen, and bamboo are great choices as they allow air circulation and prevent excessive sweating. In addition, these fabrics feel heavenly against the skin, minimizing any potential irritation.
Choose Versatile and Timeless Pieces
Maternity clothing doesn't have to be limited to pregnancy alone. That said, look for versatile pieces that can transition into post-pregnancy wear. Wrap dresses, empire waist tops, and flowy maxi dresses are all great options that never go out of style. By selecting timeless pieces, you can get more wear out of your clothes for pregnancy, saving more money in the long run.
Remember, comfort and style can go hand in hand during pregnancy. Embrace your beautiful baby bump and celebrate this special time in your life. And if you're looking for a piece to accessorize your maternity clothes with, we suggest you check out our Preggie Line. There, you can find our Preggie Bands – they are incredibly trendy and provide nausea relief by applying gentle pressure on your wrists. Fashionable and practical!
Looking for ways to make your pregnancy easier? Read the rest of our blog.