November 18th, 2023 | Pregnancy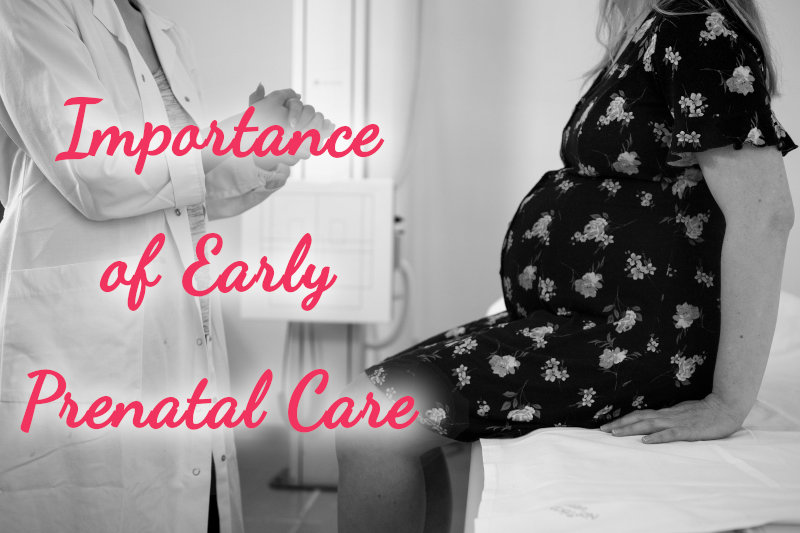 Talking To A Doctor is Always Good
Pregnancy is a thrilling journey full of joy and anticipation. It's a period of significant emotional and physical change, all in order to welcome your newborn into the world. So, one of the most important things to ensure a healthy pregnancy is early prenatal care. In today's blog, we will explain the importance of prenatal care, what it includes, and what to expect during your prenatal appointments.
Why Do I Need Prenatal Care?
Pregnant care is the cornerstone of a healthy pregnancy for several reasons. It provides you with the medical assistance, direction, and care you need to look after both you and your child.
Tracking your baby's growth is one of the main benefits of taking early care steps. Your healthcare practitioner will monitor your baby's growth and look for any early warning signs of problems using a variety of tests and screenings. This lowers the possibility of problems and enables prompt treatments.
Early prenatal care involves more than caring for your and your unborn child's physical well-being. In fact, it also involves managing your mental health. Being pregnant may be emotionally exhausting. Having a support system made up of medical professionals who will listen to your worries and offer advice can help reduce your worries and increase your confidence as a mother-to-be.
What are Prenatal Checkups?
Prenatal care is a comprehensive healthcare program created specifically for expectant mothers. To protect the health and well-being of both the mother and the growing child, it includes a number of medical examinations, screenings, and tests.
We recommend that you start with pregnant care as soon as you discover you are pregnant, ideally during the first 8 to 10 weeks. Depending on the advice of your healthcare professional and your particular situation, the frequency of your doctor visits may vary.
What Happens During Prenatal Visits?
You can connect with your healthcare provider during prenatal appointments and get professional advice throughout your entire pregnancy. Every visit is a step toward a stress-free and healthy pregnancy.
Your doctor will do the following during these visits:
Monitor Your Health. To make sure you are in the greatest possible shape to carry your baby, they will examine your blood pressure, weight, and general health.
Measurements and ultrasound scans will be used to monitor your baby's growth to ensure they meet developmental milestones.
Check for Complications. Standard procedures, including blood and urine testing, are carried out to find any problems that may need to be addressed.
You will receive advice on maintaining a nutritious diet, exercising regularly, and making any required lifestyle adjustments for a good pregnancy.
Address Your Concerns: During your prenatal checkups, you may also ask your healthcare practitioner about any questions, worries, or discomforts you have.
In conclusion, prenatal care in the early stages of pregnancy ensures you and your baby are both in good health. It serves as the cornerstone of your successful, happy, and healthy transition to parenthood, so make sure not to skip it. For more helpful advice, look through our blog page. And don't forget to visit our shop and purchase one of our products made to support your pregnancy.