October 12th, 2022 | Diet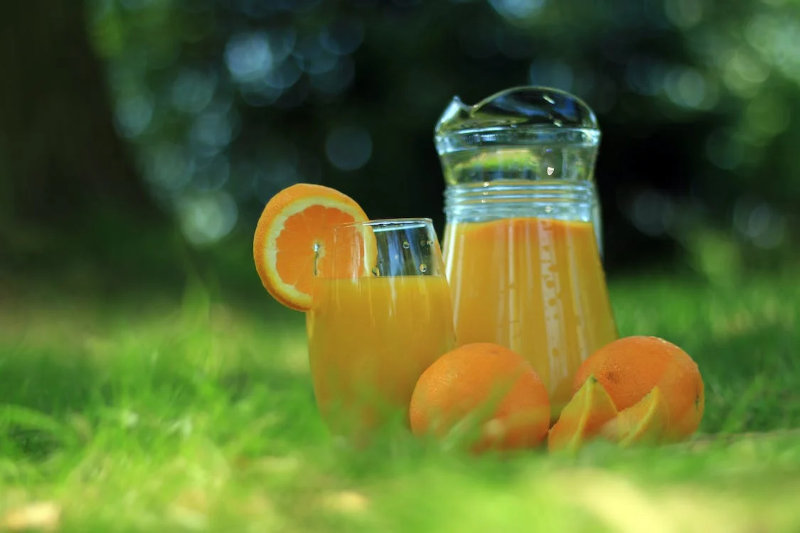 Getting Your Vitamins Never Tasted So Good
Nourishing yourself on a hot summer day can make you feel like a brand-new person. A balanced diet requires you to consume food and drink that are packed full of healthy vitamins. There are plenty of vitamin-rich beverages that are both great for you and great at refreshing you on a hot summer day. These beverages contain all you need to reach a well-rounded diet and obtain all the nutrients you need to be your healthiest self. Here are some of the best vitamin-rich drinks you can have to cool down.
Orange Juice
Often had at breakfast, orange juice is a vitamin-rich drink that is great for a hot day. Freshly squeezed is best because it contains less sugar and additives. Orange juice contains all the great vitamins and nutrients that come in the fruit, and is also a delicious treat when served chilled on a hot summer day. Orange juice is high in vitamin C, folate, and potassium.
Mango Juice
Although less popular than orange juice, mango juice is a great source of vitamins and nutrients. Mango juice is great for a hot summer day as it has a tangy and refreshing flavor. A glass of mango juice over ice is a great way to add vitamins to your diet and cool off in the summer. Vitamins are packed full of vitamin A, vitamin C, vitamin K, potassium, beta-carotene, and magnesium.
Green Smoothie
A green smoothie is a great way to pack in all the vitamins you need in one power-packed drink. A green smoothie can contain a variety of ingredients that are all high in vitamins. Consider mixing spinach, kale, yogurt, kiwis, cucumbers, apples, and ice in a blender to make a refreshing smoothie.
Spinach is high in protein and vitamins a and k. Kale and yogurt are also great protein and vitamin sources. Kiwis and cucumbers are high in vitamin C and beta-carotene. All elements of a green smoothie can account for all the vitamins and nutrients you need in one sitting.
Milk
Milk may not be your first choice for a drink at the beach, but science says that milk may be better at quenching thirst than traditional sports drinks. Milk is high in protein, calcium, and vitamin D. The protein-packed drink can leave you feeling refreshed and nourished. Although not great for all occasions, a tall glass of milk has its benefits every once in a while.
Tomato Juice
Another addition to the nontraditional beverages on this list is tomato juice. Chilled tomato juice is not only the main ingredient in bloody marys, but is also a refreshing and delicious drink on a hot morning in the summer. Tomato juice is packed full of vitamin C, potassium, and folate. This juice contains more vitamin C than orange juice and can be a great savory alternative. Tomato juice is high in carotenoids like beta-carotene which are great for your overall health.