January 18th, 2023 | Diet, Lifestyle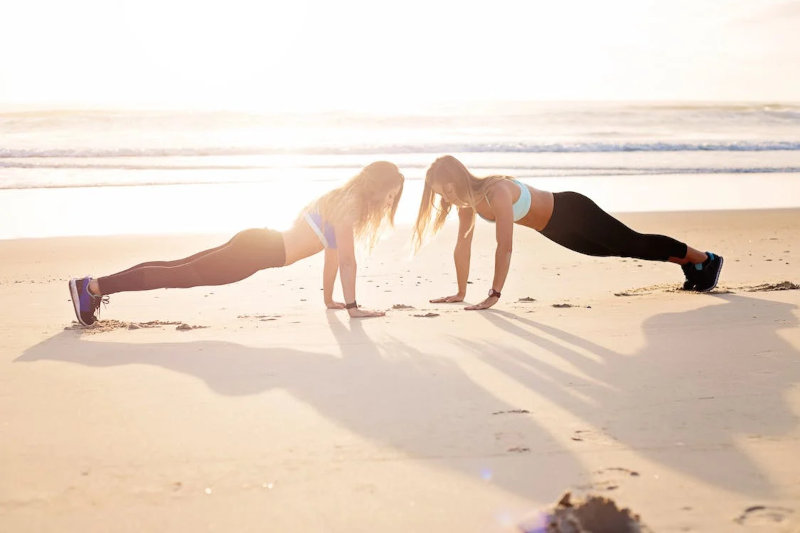 Prioritizing Your Health is a Choice
The busy schedules and hectic lifestyles that women have today do not allow them to have the well-deserved 'me-time' that we all know of. Everybody talks about the importance of dedicating some time to yourself, but only a few can manage to make that happen. So, ladies, we have decided to help you with several wellness tips to guide you toward a healthier life track!
We have created these healthy lifestyle tips to aid women in developing healthier habits that lead to the improvement of physical and mental states. Below, you will see what you can do to change your life for the better and live more confidently and securely.
A balanced diet is a must
As you are probably aware, food plays a vital role in the overall quality of life. Namely, the type of food you eat determines your energy levels throughout the day, your mood, and your physical fitness. That is why incorporating a balanced diet is at the top of our list of wellness tips.
Eating home-cooked meals is essential, and they need to include a variety of food kinds. Therefore, most nutrition tips include the following foods:
Plenty of vegetables and fruit.
Nuts and seeds.
Grains.
Dairy products.
Meat and fish or vegan options, such as tofu.
Preparing home-cooked meals every day might seem exhausting and time-consuming, but with proper planning, everything is feasible. You can try preparing your meals for the day in the evening before, and you will have a ready healthy meal every day.
Exercise regularly
One of the essential health tips for leading a healthy lifestyle is a workout routine. We know that you might not have the time to hit the gym every day, but you have alternatives, and they can fit everyone's schedule.
Numerous workout apps are proven to be beneficial, and they do not require any special equipment. Plus, you get to exercise at home on your own time. You might be required to buy a yoga mat and a set of dumbbells, but it is an investment for a long time.
This way, you can work out early in the morning or late at night without leaving your home. You save some time, and you stay healthy – it is a win-win situation!
Establish a good sleeping schedule
An established sleeping schedule should be your priority because this way you maintain your energy levels and productivity. Every adult should sleep from 6 to 8 hours every night, but you must also have a regular bedtime schedule. Going to bed and waking up at the same time every day is one of the most useful wellness tips you need to try.
Manage your stress levels
A busy lifestyle comes with great amounts of stress. Many women take stress as a normal notion, but it needs to be managed. Therefore, make sure you do meditation exercises, try yoga, or go for a walk every day. These are some of the most common activities that can help you manage stress, but you can freely do something else if you find it calming and relaxing. In addition, this is one of the best wellness tips for the workplace. All of these activities will allow you to manage your work stress levels more efficiently.
Stay hydrated
When it comes to women's health and wellness, do not forget the importance of hydration! If you have done plenty of research on health tips, you have probably found drinking water in each of them. Staying hydrated helps you avoid headaches, fatigue, and more serious medical conditions.
As you can see, the wellness tips we have provided are not complicated and can be easily incorporated into your daily routine. You just need to make sure you develop these habits, and you will be amazed by the results you will get. So ladies, do not forget to think about yourselves!
Don't forget to check out our natural products and see whether you will find something that your health really needs. For more healthy tips, take a peek at our blog page.