May 12th, 2021 | Cancer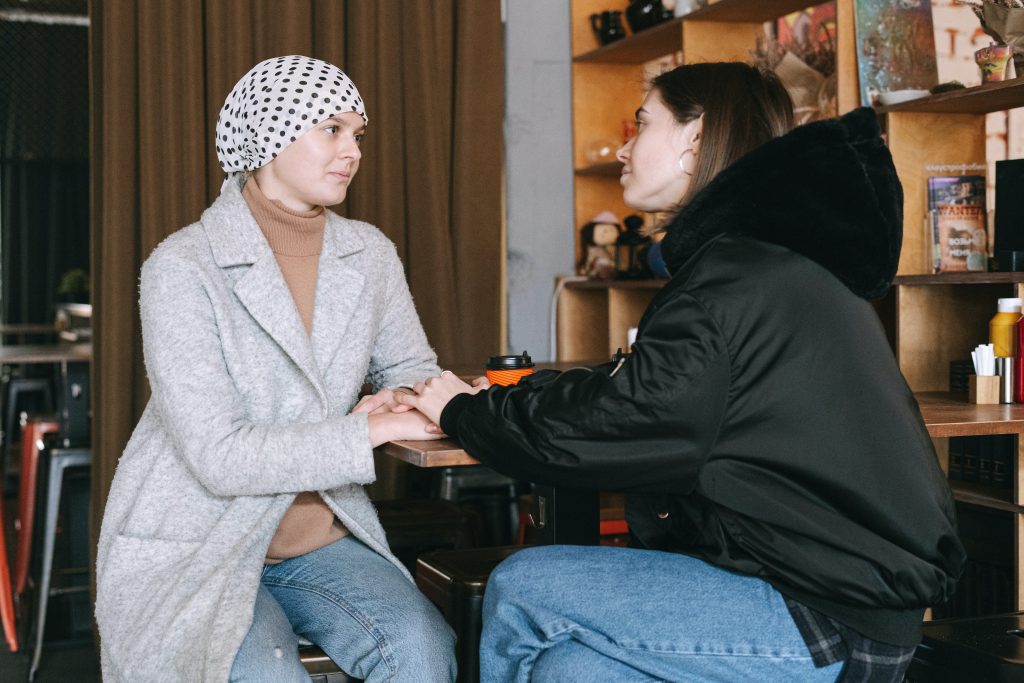 When a close friend or family has been diagnosed with cancer, one of the first questions we tend to ask ourselves is, what can I do?
Cancer is a conversation stopper that can make us feel overwhelmed and helpless, but there are many ways to make our loved ones feel our presence and still feel comfortable even if they are not handling the diagnosis well.
Listen
The most meaningful things can be in the smallest of actions or details. We don't always need to know what to say or have the perfect response. Sometimes it's okay to sit with someone in their silence and be present with them.
You can also take your cues from your friend or loved one on what to talk about, and when you're not sure if you should listen or speak – let them know that you are not sure what to say but that you are there for them.
Offer Support to Family Members or Caregivers
Who cares for the caregiver? The answer – It could be you.
Sometimes we forget that caregivers and family members taking care of cancer patients can suffer burnout too. Offer to help or support them with errands or even just taking over for a few hours so that they can take a break to recharge. More often than not, cancer is a long-term battle; spreading out support as much as can be given is a fantastic way to help without overwhelming.
There are several ways you can offer help to cancer patients as everyone experiences cancer differently. Though some symptoms are similar, the mental and emotional well-being of cancer patients is unique. Listening and supporting will be your most helpful tools.