February 1st, 2023 | Lifestyle, Pregnancy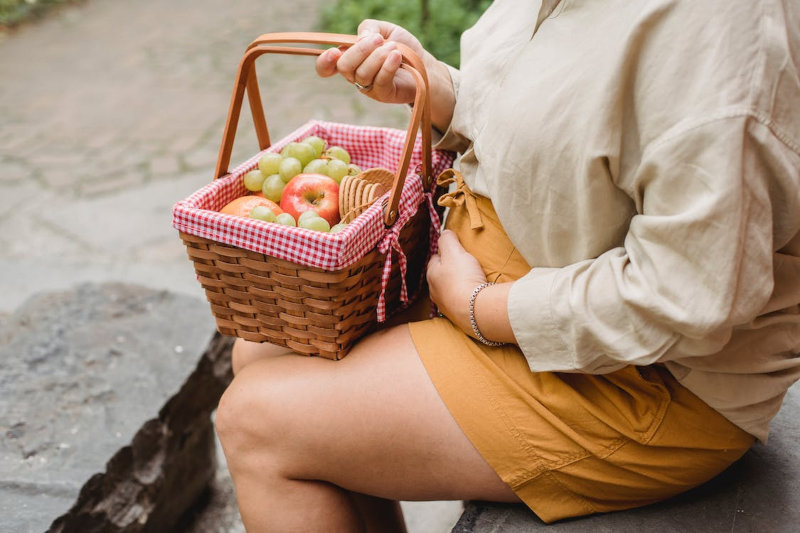 New Mothers Need Preparation
Congratulations, you are a mom-to-be! The decision to have a baby is a major milestone for most women. As you embark on the incredible pregnancy journey and welcome your baby into the world, it's vital to think about how best to prepare your baby for early childbirth.
Whether it's watching the foods you eat or taking care when working out, these tips will help ensure you and your little one are safe and healthy. From paying attention to early signs of preterm labor and consulting an expert, we've gathered the options available as you prepare your body for early childbirth.
Start Prenatal Vitamins And Supplements
One of the key elements when waiting for your baby's arrival is to build your nutritional stores with prenatal vitamins and minerals. Prenatal vitamins contain various ingredients, including zinc, folic acid, iodine, calcium, iron, and vitamin A.
These compounds ensure your body is equipped with the right nutritional support during pregnancy. Additionally, prenatal vitamins and supplements can help regulate hormones, reduce morning sickness symptoms and support healthy weight gain when taken regularly. They also reduce the risk of congenital disabilities and boost your immune system.
Drink Plenty Of Water And Eat Healthy Foods
Eating a well-balanced diet and staying hydrated are vital for you and the baby during pregnancy. Drinking plenty of water helps you ensure a healthy pregnancy weight gain.
Water also helps absorb vital nutrients and digestion of food, thereby preventing constipation, which is common during pregnancy. In addition, developing babies can get essential minerals and nutrients. It's vital to incorporate elements of all major food groups into the diet.
Whole grains, fruits, vegetables, dairy, and lean proteins make up a solid dietary foundation. With some planning and preparation, you can build a nutritious menu to keep you healthy during pregnancy.
Fruits and vegetables provide minerals and vitamins such as potassium, folate, and vitamin C. Whole grains such as brown rice provide fiber and B. Lean proteins such as legumes, chicken, fish, and chicken are good sources of protein vital for the growth and development of the baby.
Dairy products such as yogurt, cheese, and milk provide vitamin D and calcium, which are important for the development of the baby's bones. Healthy fats such as seeds, nuts, and avocados are excellent sources of healthy fats vital for the baby's brain development. You should also avoid certain foods, such as undercooked meats and fish, containing high levels of mercury. Also, avoid unpasteurized dairy products.
You can also consider pregnancy hydration powder under the guidance of your doctor. These supplements contain electrolytes such as potassium and sodium that help balance fluids in your body and prevent dehydration. They also may contain other nutrients, such as vitamins and folic acids, vital for your health as well as your baby's. You should always consult with your doctor before taking any supplements during pregnancy.
Exercise Regularly
Exercising during pregnancy is important because it helps you manage aches and pains and improve your energy levels. Plus, it helps you sleep better and cope with stress. With regular exercise, your body may return to pre-pregnancy weight after birth quickly.
Furthermore, regular exercise can help promote blood circulation, bringing more nutrients and oxygen to the rest of the body. It also enhances postpartum recovery and reduces the risk of gestational diabetes, hypertension, preeclampsia, and other complications.
There are many ways to get some light physical activities without putting your body and baby at risk. These include swimming, yoga classes, and walking. You should consult your doctor before embarking on any exercise routine during pregnancy because certain workouts may not be safe. Physical exercise can help release endorphins, which are mood-improving hormones.
Get Enough Sleep
Getting enough sleep during pregnancy can help reduce stress and anxiety during pregnancy. It also improves immune function, circulation, focus, and memory and promotes cognitive function. Experts recommend up to 9 hours of sleep every night, you should avoid electronics and caffeine before bedtime.
Sleeping enough during the day and night can ward off exhaustion. Quality sleep lowers the risk of experiencing preterm labor, as well as lowering the risk of adding more weight than expected.
Manage Stress Levels
It's important to manage your stress levels during pregnancy, which is vital for your and your baby's well-being. You can try some practices that help reduce stress, such as mindfulness techniques such as meditation and yoga. Additionally, connecting with other people and making time for friends and family can help reduce stress. Make time for hobbies and light activities you enjoy.
If the stress becomes overwhelming, consider talking to your doctor, who may recommend therapy or counseling sessions.
Have A Birth Plan
A birth plan is a journal that outlines your expectations for the baby's arrival. It can include information such as where to deliver your baby, who you want present, and interventions such as induction, cesarean, and pain management.
When preparing for early childbirth, it's important to discuss with your doctor so that they can understand your goals and provide you with the necessary care. It would help if you were flexible and open-minded because emergency complications may arise, which may require a change of plan.
Ensure Your Insurance Is Up-To-Date
You should check that your health insurance policy is up-to-date to ensure you have sufficient coverage when getting ready for early childbirth. It includes coverage for pregnancy and childbirth, as this will cater to medical expenses throughout the pregnancy and delivery.
Whether it's insurance for self-employed mothers or a group plan for the employed, you should understand your coverage options and any out-of-pocket costs that you may be responsible for.
Conclusion
It can also be overwhelming as you prepare your body to welcome a new baby into the world. The above points are crucial to ensuring your body prepares adequately for the early arrival of your baby. With proper planning and preparation, you can feel confident and ready for the delivery of your new bundle of joy.