April 19th, 2022 | Holidays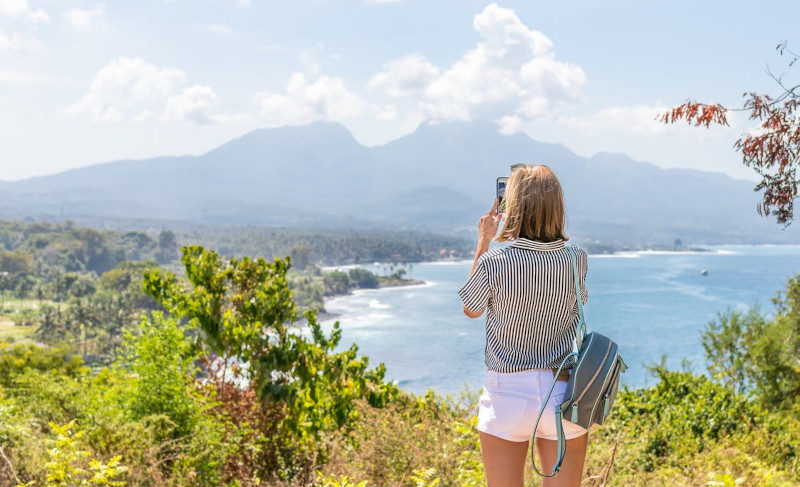 The Top Ten Essentials for Summer Travel
Summer is fast approaching. Make sure you are ready for all of your vacations and trips with these ten essentials for summer travel. Beat the heat, avoid motion sickness, and be your best vacation self with these essentials.
Queasy Band
The most important thing about a summer trip is to make sure it starts on the right foot. The queasy band is a non-medicated elastic band that can prevent motion sickness. The queasy band uses acupressure to relieve feelings of nausea and dizziness when on long trips.
Queasy Pops
Queasy pops and drops are an all-natural way to cut out nausea caused by motion sickness. Be sure that you can get your trip started right. Whether you are flying or driving, queasy pops are a great way to have you feeling your best.
Sunscreen
Summer travel is all about finding a place in the sun to relax. Protect your skin and the rest of your trip by bringing a high SPF sunscreen and using it any time you go out in the sun.
Water
Staying hydrated on your trip will ensure that you have a great time. Water can help reduce nausea and increase your resilience to heat. Make sure that you feel your best on your summer trip by staying hydrated.
Polarized Sunglasses
Polarized sunglasses are the best way to protect your eyes from the destructive UV rays of the sun. Whether you are driving cross-country or relaxing on the beach, a great pair of polarized sunglasses is a must for your upcoming summer trip.
Layers
Nailing down the weather in a new place can be difficult. Packing layers of clothing is a great way to make sure that you are prepared for anything. Be ready for whatever weather comes your way by packing layers that work from a steamy sunny day to a rainy, cold one.
Sleeping mask and Ear Plugs
If you are traveling, a great sleeping mask and earplugs are essential. Whether taking a road trip or getting on a flight, a sleeping mask and earplugs will ensure that you get great rest to start your trip off on the right foot.
Audiobooks
Entertainment is a must when it comes to summer travel. There is no better entertainment option for long trips better than audiobooks. Audiobooks offer something for everyone and provide you with hours of entertainment that Is both good for the mind and the soul.
Portable Battery and Charger
Your phone is a must for summer travel. From plane tickets to itineraries to staying in touch, it is vital for your trip. Keeping it charged with a portable battery will ensure that you are good to go in every situation.
Disposable Camera
A summer trip is all about making memories. A disposable camera is a great way to get one-of-a-kind photos that you can hold on to forever. Create lasting memories and capture the great times you have on your trip with an old-school disposable camera.