April 7th, 2021 | Blog, Pregnancy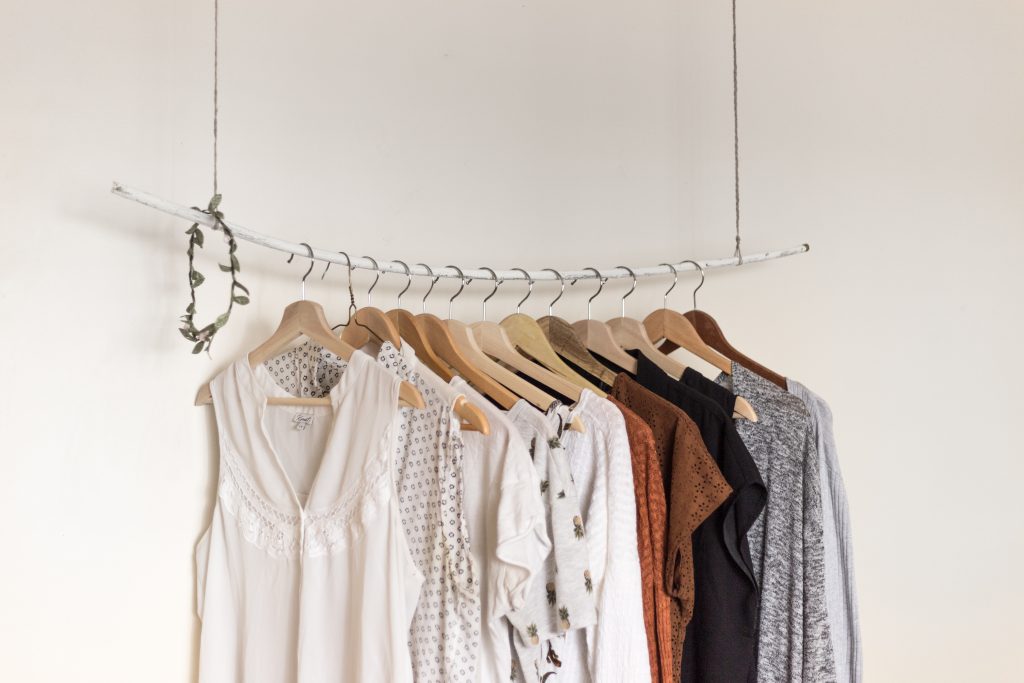 It is possible to have a fashionable pregnancy wardrobe, even on a tight budget.
Being pregnant means your body will go through many changes before your baby's arrival. Your need for clothing that fits and is comfortable to wear will change as well. Here are a few tips for creating a stylish collection of maternity wear. Drop a few hints as gift ideas if you like.
During your first trimester, your bump will be small and most of your pre-pregnancy clothes may still fit – with a few alterations. But eventually, you'll have to upgrade to a wardrobe that will fit you through the 9 months of pregnancy, and the first 3 months after the baby is born.
Start With What You Already Have
During the first 3 months, you should be able to still fit in many of your pre-pregnancy clothes. Loose t-shirts and stretchy yoga pants may become your go-to outfits because they are comfy and will still fit you for a while. Now is the time to go through your closet and create a base of tops and bottoms to mix and match. Sweaters, cardigans, and maxi dresses can be worn over legging and capris for the first few months.
Maternity Wardrobe Basics
Oversized tank tops, plain t-shirts, shorts, leggings, etc. are inexpensive additions to your maternity closet that you can pick up at Old Navy or Target pretty cheaply. Shop the clearance sales for extra bargains.  When it comes to stylish pieces, you can afford to splurge a little and buy a few new tops and a great pair of maternity jeans. You can also find a few great items from online maternity shops.
Accessories
A few scarves, headbands and some jewelry can dress up a plain outfit and make it look fun and fashionable. During the first trimester, keep some hard candy or lollipops on hand for bouts of nausea and opt for loose-fitting loungewear for the days you don't feel like getting out of bed. Keep a bowl beside your bed and binge-watch Netflix shows.
Things That Go With Anything
One thing that you won't have to worry about changing sizes too much is shoes. A loose-fitting pair of low-heeled pumps, ankle boots, and sneakers with the laces tucked in to allow for days when your feet swell to go with any outfit.
Shop Intermittently
Since your size will change over the next few months you shouldn't buy too much at once. Buy a few new pieces each trimester to add to your collection. After the baby arrives you will be able to fit into the outfits you bought in the first and second trimesters so you won't have to buy any more clothes until you have returned to your pre-pregnancy size.
Building a nice maternity wardrobe doesn't have to cost a lot. You can get a lot of the basics from clearance sales and thrift stores, and then buy a few nice outfits from maternity shops, so you have something nice to wear to special events and for dining out with your hubby. Shopping for maternity wear can be fun and economical if you know where to look for deals.