November 15th, 2023 | Cancer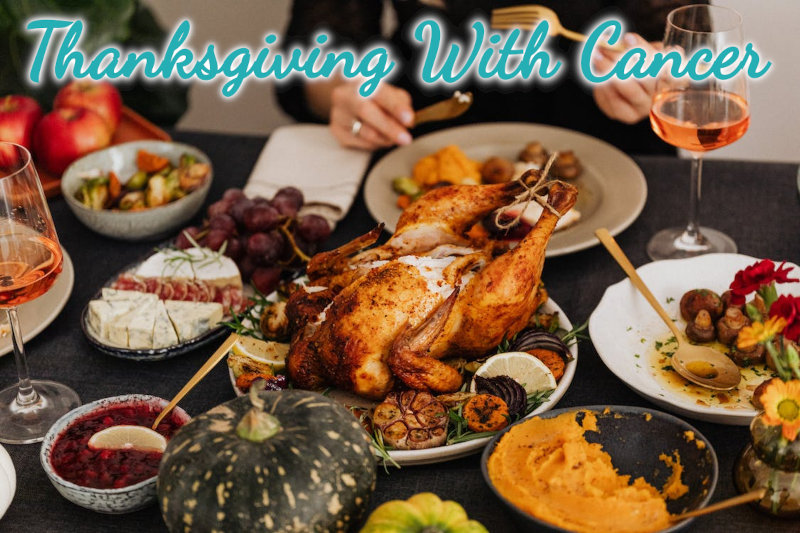 Preparing a Nutritious Thanksgiving Dinner for a loved one going through cancer treatment
The approaching Thanksgiving holiday makes us feel joyful, thankful, and eager to have a special meal with our loved ones. However, the joy of the holiday can be overwhelmed by anxiety and uncertainty when a loved one is undergoing cancer treatment. We want to ensure that the dinner we cook for them this Thanksgiving shows how much you care and support their health. Let's discuss the significance of preparing a nutritious Thanksgiving dinner for a loved one who is undergoing cancer treatment.
The Purpose of the Meal
Thanksgiving is more than just a day for eating turkey; it's in the holiday spirit to show other people your love and appreciation. This affection becomes even more important when a friend or family member is fighting cancer. The food for cancer patients you cook will become more than just a culinary achievement; it represents encouragement, support, and optimism.
Nourishing "Lentil and Vegetable Soup"
This is an incredibly nutritious dinner idea for people with cancer. The recipe for this hearty lentil and vegetable soup was carefully created to soothe those suffering from cancer and give them the nutrients they need. It is packed with protein and fiber, which help with digestion and boost energy.
Here is what you need for this Thanksgiving dinner:
Simmer in low-sodium vegetable broth red lentils, sliced carrots, celery, and zucchini until they are soft. Put a little turmeric in for its anti-inflammatory effects. Add some salt and pepper, and blend if necessary for a smoother texture. Every spoonful of this simple-to-digest soup promotes healing and well-being.
Knowing How to Treat Cancer
Understanding the difficulties associated with cancer treatment before starting to prepare meals is crucial. Remedies like chemotherapy and radiation, which usually result in nausea, tiredness, and changes in taste and appetite, have a negative impact on the body.
Due to these side effects, patients find it difficult to maintain a balanced diet, which has an adverse effect on their general welfare. That's why you need to consider new Thanksgiving dinner ideas and make this holiday more enjoyable for them.
A Scary Reality
Having a loved one going through cancer treatment can mean constantly worrying about their health. Apart from being concerned about their well-being, you probably also question the therapy's efficacy and consider how you can help with lessening their pain. While you have no control over how their sickness develops, you can support them by serving nutritious Thanksgiving meals for cancer patients.
A Thanksgiving to Remember
Just keep in mind that the most important component of this dish is love. Carefully set the table, make it feel warm and inviting, and be there for your loved one at this difficult time. Tell jokes to light up the atmosphere and provide your support.
Final thoughts
Cooking Thanksgiving dinner for a loved one shouldn't necessarily be difficult. Of course, you'll be under a bit of stress, but the meal you serve will be a good enough sign of your affection and concern. You can make this Thanksgiving a genuinely meaningful and nutritious event, full of hope and thankfulness, by creating nutrient-rich food customized to their requirements.
For more useful advice, read through our blog section. And don't forget to visit our shop to purchase a product.