October 21st, 2023 | New Mothers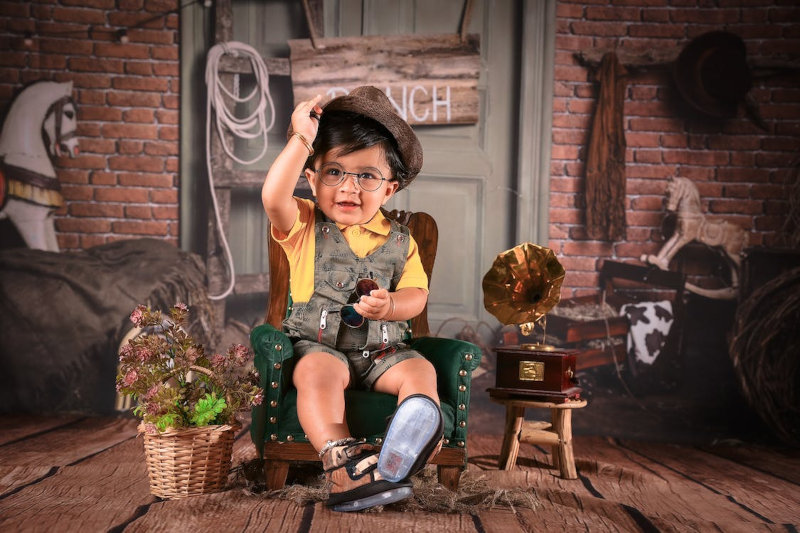 Preparing for Halloween with Young Children
In a world that often seems too serious, dressing up your tiny tots in adorable costumes can be a delightful escape into a world of whimsy and wonder. Whether it's a spooktacular Halloween, a fun-filled birthday party, or just a day of play, finding the perfect costume for your baby or toddler doesn't have to break the bank. With a dash of creativity and a pinch of resourcefulness, you can discover budget costume ideas that will turn your little bundle of joy into the star of any show!
Carboard Boxes
If there's one thing babies and toddlers love as much as costumes, it's cardboard boxes! You can turn a plain cardboard box into a fantastical project with just a few cuts and some paint. For example, you could design a spaceship, a race vehicle, or even a huge pizza slice! Your child will enjoy playing with their new cardboard construction in addition to looking lovely.
Fruit Costume
Fruits are not only delicious; they can also serve as the basis for low budget costumes. You may transform your kid into a delicious pineapple or a ripe strawberry by giving them some colored felt, a green hat, and some creative thinking. These outfits are not only simple to put together but also gorgeous for the cutest picture opportunities!
Capes, Crowns, and Masks
Every newborn carries a Superman or a princess yearning to emerge. For some of the best budget costume ideas, such as capes, crowns, and masks, go through your own closet or neighborhood thrift shops. You can create one-of-a-kind superhero logos or royal symbols with some leftover cloth and a sewing machine. Without breaking the bank, your child will be prepared to save the day or go on a fantastical adventure.
Animals
Your child's favorite animal may be transformed into a timeless and reasonably priced toddler costume. You can make a variety of animals with just a onesie, some felt, and glue. Consider cuddly bunnies, sly foxes, or regal lions. The best thing is that your kid may wear these adorable outfits without discomfort.
Thrift Stores
What is garbage to one person may be gold to another. Search thrift stores or ask friends and family for baby Halloween costume resources. With a few modifications, old Halloween costumes may be reused and given new life. A little do-it-yourself magic may transform a witch's robe into a fantastic fairy's garment or a pirate's garb into a cute little sailor.
Costume Exchange
One of the best budget costume ideas is to do a costume exchange with other parents. Because of how quickly they develop, babies and toddlers outgrow their costumes in an instant. While providing your child the chance to wear something brand-new and exciting, swapping costumes may help you save money and avoid trash.
Creating baby and toddler costumes doesn't have to be an expensive endeavor. Many lovely and unique budget costume ideas won't break the bank. All it takes is brief thinking outside the box, reusing everyday things, and embracing your inner DIY enthusiast! These inexpensive costume suggestions not only save money but also make sure your kids are cozy and prepared for their own excursions. So, this costume season, use your imagination, have fun, and allow your baby's imagination to run wild! After all, your child's happiness and laughter while wearing their homemade costume are priceless. For more inspiring ideas, don't forget to read our blog.