April 12th, 2023 | New Mothers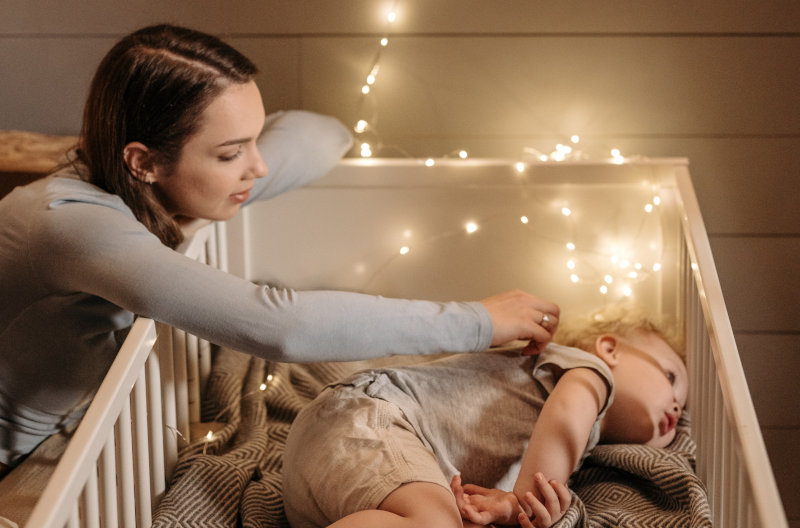 5 Ways to Improve your Postpartum Mental Health
Becoming a mom is one of the most important and fulfilling moments in a woman's life. It is amazingly beautiful and life-changing, but it also brings some challenging points. Namely, this is the time when a woman experiences an enormous amount of stress because her life is taking a whole other course, and she is about to take care of another tiny human. This period often brings the baby blues, as many women find this transition quite struggling.
Every new mom needs to take care of herself and her postpartum mental health properly. For that reason, we've prepared a list of tips on how to maintain and improve your mental health after giving birth.
Maintain a healthy lifestyle
To avoid symptoms of depression and mood swings that can arise after giving birth, it's really important that you lead a healthy life. This means that you need to take care of your nutrition and include a variety of healthy meals every day. Choose foods that promote your mood and energy levels, which is necessary when caring for a newborn.
What's more, you need to ensure you're getting enough sleep each night because being sleep-deprived can easily disturb your mental wellbeing. Taking care of a baby often means that you need to sacrifice your regular sleeping hours, which is why you need to try and make a schedule that will work for you and your child, both.
Include exercise in your daily routine
Exercise has a miraculous effect on improving your postpartum mental health. Regular workout sessions will not only help you lose excess weight, but will also put you in a good mood. In other words, exercise will assist in coping with all the necessary changes after birth and will increase your energy levels significantly.
Make time only for yourself
We all know that babies need their mothers, but every mom needs a break every once in a while. Don't forget that being a parent doesn't mean that you have to neglect your own needs. Find time to enjoy the things you love, such as reading, watching a movie, going shopping, or hanging out with a friend. Also, set limits on your visits from extended family to make sure you do not burn yourself out with entertaining. This is an essential step to maintaining your maternal mental health.
Talk to someone who understands what you are going through
Your partner might be a good listener, but they may not understand exactly how you feel and what you are going through. So, it's wise to find someone who has already experienced that; talking with this person can help take the weight off your back. You will understand that you are not alone, which means a lot!
Schedule a therapy session
If nothing seems to work as you expect, then it's completely okay to seek professional assistance. An experienced therapist can help you deal with the postnatal struggles you're facing and might be the best solution for managing your postpartum mental health.
Being a mom is a full-time job, but so is your postpartum mental health. So don't forget to dedicate some time to yourself and use the tips we've provided.